Our Staff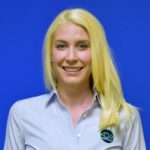 Annya D'Aiello – President
Annya D'Aiello has been in the telecommunications industry since 1996. During her 20 year career in this industry, she has experienced all aspects of the business including environmental compliance, project and program management, design-build, large proposal response and capture, as well as program maintenance nationwide. Annya is an Arizona State University alumni, a Project Management Professional, and a Certified Environmental Professional.
Her time off sees her spending time with her husband, son, and dog as well as volunteering to support autism awareness. Somehow, in the middle of running a business and a family, Annya finds a little time each week to design and create her own art.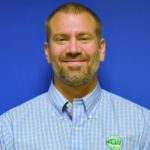 Alan Wawrzyniak – Chief Administrative Officer
Alan Wawrzyniak has over 10 years of project management and construction management experience in the communications industry, specifically as it pertains to wireless and public safety site design and construction. Alan holds a PMP certification, is R-56 certified, and has government level security clearance. He has managed multiple large-scale federal projects and has developed and implemented multiple policies and procedures while ensuring compliance with all government regulations.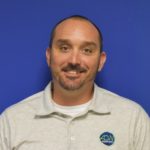 Larry Zak – Project Manager
Larry Zak has over 10 years of experience in engineering and construction project management, is R-56 certified, and has managed full build projects as well as site maintenance throughout the country.
Larry's family moved to Phoenix in 1988, but he still celebrates his Midwestern sports roots by avidly following the Chicago sports franchises in his free time. When not watching a game, he spends time at the gym, working around the house, or with his wife, going out to dinner or planning a staycation. In July, those free time plans were changed as the majority of his and his wife's free time is now happily taken up caring for their infant son.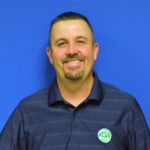 Lance Kenyon – Construction Manager
Lance Kenyon has over 17 years of civil and general construction and management experience. He is R-56 certified and has worked with the Army Corps of Engineers and NAVFAC. From the desert floor to the snow capped peaks, he seems to have an attraction to, and easily attracts, strange creatures that most other people would run away from.
When not at work, he can usually be found hiking, hunting, fishing, shooting long range rifles, or photographing wildlife and scenic vistas in the back country.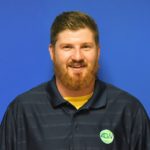 Zach Watzke – Construction Manager
Zach Watzke has been in the telecommunication industry for over 4 years and specializes in the microwave side of the business. He has run crews on projects throughout the United States and has worked with multiple companies on corporate, county, and federal projects. Before starting in the business, he served our country for 4 years in the United States Army, as a watercraft engineer.
In his spare time, he's with his wife and family. On Sundays, he is either at the stadium rooting on the Arizona Cardinals or glued to the TV, watching every second of the game. This football season, he is anxiously awaiting the arrival of his new daughter.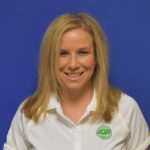 Nicole Rittman – Environmental Professional
In the telecommunications industry for 5 years, Nicole Rittman has experience in all aspects of commercial and government environmental compliance including NEPA, SHPO, FAA, and FCC compliance. She also works on permitting and site acquisition.
After work you can often find Nicole spending time with her Chihuahua, Lola, and her boyfriend. Because family is important to her, she spends plenty of time with the rest of her family and her favorite nephew as well. When she gets a moment to herself, she enjoys working on crafting projects.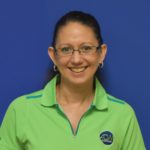 Melissa Hoy – Administrative Specialist
Melissa Hoy has over 10 years of experience in office administration.
When she isn't keeping the office humming along smoothly, she is at home writing on her favorite Q&A site, playing a computer game, or sitting on the sofa, binge watching TV series with her husband.
Contact Us
ADW Communication Services, Inc.
14350 North 87th Street, Suite 145
Scottsdale, AZ 85260
Phone: 480-291-6820